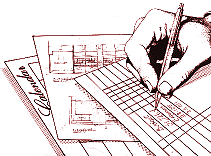 The display designer wants to see it looking great.
The financial officer wants to see it on budget.
The merchandise manager wants to see it yesterday...
California Progressive is involved in new product engineering and development for the medical, dental, electronic and commercial hardware industries around the world.
At California Progressive we will assist you in producing parts or we can help you find competent sources, both here and offshore.  As a team, we will take the time to help you develop a patent-to-market plan.
If you have the idea, California Progressive can help you produce the end product!